MCS Solar PV Panel Poly
What is Polycrystalline Silicon?
Polycrystalline Silicon - also referred to as "polysilicon" or "Poly" is a material consisting of multiple small silicon crystals and has long been used as the conducting gate material in MOSFET and CMOS processing technologies. For these technologies, Polycrystalline Silicon is deposited using LPCVD reactors at high temperatures and is usually heavily n or p-doped.
The main advantage of Polycrystalline Silicon over other types of silicon is that the mobility can be orders of magnitude larger and the material also shows greater stability under electric field and light-induced stress. This allows far more complex, high-speed electrical circuits that can be created on the glass substrate along with the amorphous silicon devices, which are still needed for their low-leakage characteristics.
A complete Polycrystalline Silicon active layer process is also used in some cases where a small pixel size is required, such as in projection displays.
Although the performance of Poly panels is generally inferior to that of Monocrystalline panels, in countries where bright sunlight is less available the Poly panels can perform better on an annual cycle.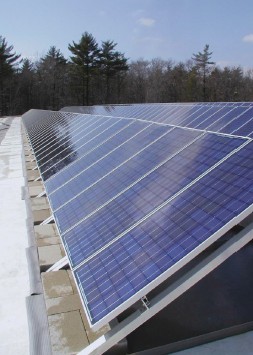 Product Benefits:

• Applies to commercial, residential and utility scale applications
• Easily installed ground, roof, building face or tracking system
• Smart choice for on-grid PV system applications
• Reduces electricity bill and creates energy independence
• Modular, no moving parts, fully scalable and easily installed
• Reliable and virtually maintenance-free power generation
• Helps environment by reducing air, water and land pollution
• Provides clean, quiet and reliable electricity generation
• Increases resale value of the property the day installed
Module characteristic:

High-Quality Solar Module
-High efficiency solar cells ensure high performance of solar module and create
more power in peak hours
-Bypass diodes to avoid hot-spot effect
-Pre-cable with fast-connecting systems for convenient installation
-Stable, heavy duty anodized aluminum frames with convenient mounting-access,
for high wind-pressure and snow load.
-The backside of frames is equipped with drainage holes in order to eliminate the risk
that rain or snow water may accumulate in the frame through and freeze or even bend
the frame in cold season
-Solar Tube Company PV modules offer industry leading high performance and are designed specifically
to meet clients' demand for residential, commercial and industrial use from small installations
to multi-megawatt power plants.
Warranty
Product warranty: 20 years
Performance warranty: 10 years with maximum loss of 10% & 25 years with maximum loss of 20% on Power Rating
Certificates: IEC, TUV, UL, CE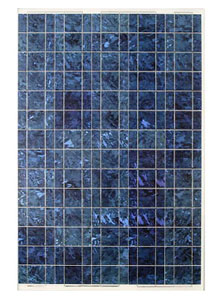 MCS CAYMAX 2011 - New Range Poly DATA SHEET:
Please click MCS Solar PV documents download to download full specification of our range of products. For more questions, please feel free to be in touch by 08444 93 00 99.
*All product come with valid CE, IEC61215, TUV and MCS certificate and testing report.